Basa's Marine
512 E. North Frontage Rd,
Bolingbrook IL, 60440
Tel:630-739-2272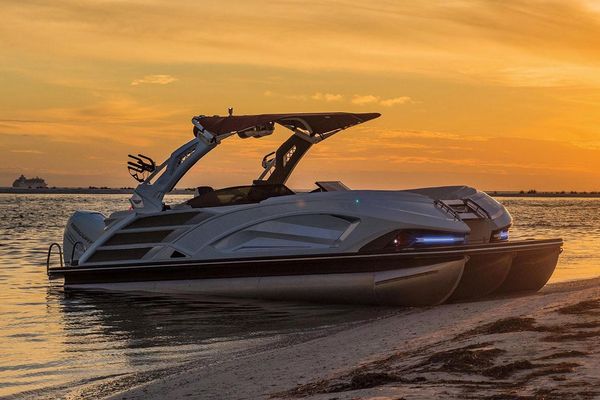 2020 Bennington QX 25 Sport
The QX Sport has a walk-though design with twin benches up front. The helms and furniture bases are color matched fiberglass maximizing storage, style, and durability. The two rear convertible benches have backs that may be flipped in two directions to allow forward facing or rear facing seats. With a long list of exclusive features, design attributes, and stunning performance, the QX Sport has the potential to disrupt Newton's Laws from the moment it hits the water. Confidence in knowing it's there when you need it, and even when you don't; the one-of-a-kind QX Sport delivers unprecedented performance no matter the water.
Standard
Digital Touchscreen Dash & Radio with Charts, Lighting, Boat Systems, & Engine Integration
ESP Performance Package & Center Fuel Tank
Large Refrigerator in Port Bench
Roswell Premium Folding Wake Tower with 2 - 8" + 6" Rotatable Speakers
Standard 16 Speaker Roswell Premium
Audio System with 2 Subwoofers • Two Aft Convertible Chaise
Lounges with Flip Bench Backs